Swiss PetHealth Excellence
Harness your potential, stay driven with purpose, care for paws.
Personal Leap Mentoring
You will make your next leap for sure!
Business Wizardry
Room for Magic: Unlock the secret, maximize your business results - Guaranteed!

My Ladybird, founded by Peggy I. Pleines in 2004, is a distinguished consulting firm that stands out as a beacon of excellence in the realm of business consultation services and personalized mentoring. We bring profound expertise to the international pet care sector and provide targeted consumer goods solutions.
Our Swiss brand is synonymous with quality, precision, and a dedicated commitment to addressing the specific challenges faced by businesses today. At My Ladybird, we recognize our clients' paramount concerns, including maximizing profit, gaining visibility, and harnessing untapped potential.
Our personalized mentoring goes beyond generic solutions, as we tailor strategies to align with each client's unique challenges. Choosing My Ladybird means investing in a partnership that brings profound expertise and boasts a proven success track record.

At our core, we are driven by a purpose: to enrich businesses through insightful consultancy, elevate the standards of the pet health industry, and empower individuals to reach their full potential through personalized coaching. We remain steadfast in our commitment to creating enduring value, inspiring growth, and fostering a world where purpose-driven endeavors thrive.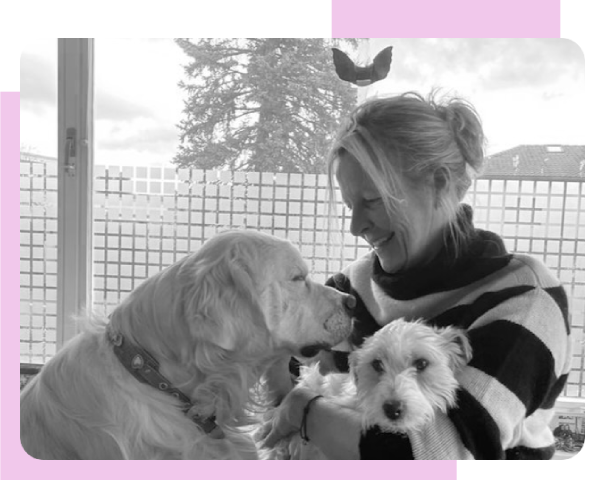 "A ladybug symbolizes Lady Luck bringing with it prosperity and good fortune. With its vibrant and colorful life, it inspires people to experience the joys of living. Much like our innovative business solutions and business advisory services, it represents the potential for growth and positivity." -Peggy I. Pleines
Experience Personalized Solutions Tailored Just for You!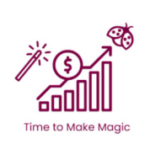 Our distinctive method considers essential business data with a focus on the human element. We evaluate and guide businesses, unveiling hidden factors enabling them to take their next big leap. This is where My Ladybird employs its business wizardry, unearthing subliminal factors, facilitating pattern recognition, engaging the team, and cultivating customers into fervent advocates. Business wizardry – the magic wand to unlocking optimal results.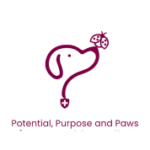 Swiss PetHealth Excellence
Our wealth of global industry knowledge, deep insight into the international pet health sector, and a wide-reaching network are here to elevate your success.  Our specialization includes mergers and acquisitions, profit maximization, strategic expansion planning, and market penetration. Leveraging my positions as both an entrepreneur and a dedicated dog enthusiast, I offer clients unique and valuable insights.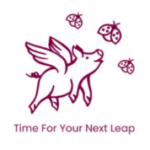 My Ladybird's Leap Mentoring is a transformative experience designed to help you unlock your true potential. Whether you're seeking a promotion or simply looking to add more value in your career, we're here to assist and guide you towards success on your terms. Get ready for a life-changing experience where you'll uncover your hidden potentials to enable you in taking your next leap. 
IDENTITY THE DRIVING FORCE

Every business that aspires to be and remain relevant must remember the most important 'secret potion' to sustainable success: the clear definition of its identity.

Leap Counseling was the best decision I ever made to take the next leap in my life. My mentor gave me practical tools and strategies to overcome my challenges and move forward with confidence. Thanks to her guidance, I was able to make significant progress in both my personal and professional life, and I feel more empowered than ever before. I would highly recommend counseling to anyone looking to take the next leap and achieve their full potential.
Emma Friedrich
I recently received personal identity mentoring from a fantastic coach, and it has been life changing.  Working with a personal identity mentor can be life changing. Through this experience, I gained clarity on my values, strengths, and passions. My mentor helped me identify my limiting beliefs and develop the confidence needed to pursue my dreams. I am now more self-aware and empowered in my decision-making. I highly recommend personal identity mentoring to anyone looking to take the next leap in their personal or professional life.
James Taylor
Working with a personal identity mentor was a life-changing experience for me. She helped me to uncover my true passions and strengths and gave me the tools I needed to take the next leap in my personal and professional life. Thanks to her guidance and support, I now have a greater sense of purpose and direction and am excited about the possibilities that lie ahead. I would highly recommend personal identity mentoring to anyone looking to unlock their full potential and achieve their goals.
Osman Lindström
I was struggling to improve the profitability of my business until I hired My Ladybird as my business consultant. With their expertise, I was able to develop and execute a successful strategy, optimize my pricing, and manage my projects more effectively. Thanks to their guidance, my business is now thriving and I couldn't be happier.
Thomas Campbell
Working with My Ladybird as my business mentor was the best decision, I ever made to take my business to the next level. They provided me with invaluable advice and guidance on everything from marketing and sales to financial management and strategic planning. Thanks to their expertise and support, I was able to overcome numerous challenges and achieve significant growth and success. I would highly recommend business mentoring to any entrepreneur or business owner looking to take the next leap and achieve their goals.
Anthony McNamara
I recently had the pleasure of working with My Ladybird and their "business wizardry" was a game-changer for my company. They were able to identify areas of improvement and provide strategic solutions that allowed us to streamline our operations, increase productivity, and ultimately grow our bottom line. Their expertise and guidance were invaluable to our success, and I would highly recommend them to anyone looking to take their business to the next level. Thanks to their consulting services, our business is now thriving and better positioned for long-term success.
William Henry
Explore this insightful White Paper packed with essential information. Upon examination, you'll uncover essential insights into our expertise as a management consulting company and organizational consulting firms. It unveils how we offer strategic consulting services and innovative business solutions. Discover our life transition coaching services and management coaching services, guiding you through transformations and success.
Join us on a transformative journey where purpose meets action!
Check our availability and secure a date and time that aligns with your schedule.